The Meaning Of The Name Afan
The name Afan comes from Saint Afan, and it has a very interesting history.
Saint Afan lived in Builth (a place in Mid Wales) in the 5th or 6th century and he had an official feast day in churches across the country on the 17th November.
Popularity of the Name
There are not many of kids named Afan in the modern day because it may be seen as a little bit too odd, but it is the perfect name when you want to give a boy an interesting name.
Knowing that the name is a popular place and a saints name it's  is a very good conversation starter, and it is something that you may teach to your child the older they get.
Famous People and Places Called Afan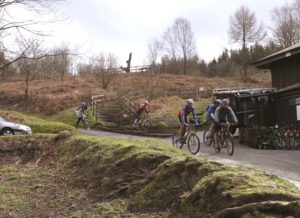 The most famous Afan is of course the Saint Afan from Llanafan Fawr near Builth.
A few rivers in Wales bear the name Afan and the place Afan Argoed a Forrest in South Wales.
The Lords of Afan ruled over the Afan valley and district in the 11th to 14th centuries.
And of course there's the football team from Port Talbot, Afan Lido.
Summary
Afon is a name that has the connotation of goodness because it is the name of a saint, and it is a name that has been filled with quite a lot of history and mystique. You may look into the saint because you want to know more about him, or you may dig deeper because you want to know how people use the name outside of the context of a name. Your child will love this name when you have an understanding of it.
Useful Resources
Discover the meaning and popularity of other Welsh boys' names.