Meaning and Origin of Alan
The name Alan is derived from the name Alun.  The meaning of Alan is "masculine" and the usage is Welsh.
The name Alan was brought to England during the Norman Conquest.  Although the etymology is not quite certain, we do know that Alan is a Celtic name.
Alan is also derived from Proto-Celtic "alouno" which means either "nourishing" or "wandering". The name did gain popularity in modern times when it was adopted by a 19th-century Welsh poet named John Blackwell.
Popularity
The popularity of Alan is different throughout the world. In the country of Poland, Alan is ranked number 24 while in the Netherlands, Alan is ranked number 288th.
Famous People Called Alan
Some very famous and well-known people are named Alan.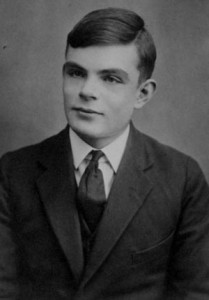 Famous Alans include Alan Rickman, Alan Carr, Alan Davies, Alan Shepard, and Alan Turing who is famous in history for his work breaking the German Enigma code.
This was also the name of an early Welsh saint and several dukes of Brittany. There were also a few Noble Prize Winners named Alan. Alan Lloyd Hodgkin, Alan Mac Diarmid, and Alan Heeger were among the list to receive this prestigious award.
Useful Resources
Discover the meaning and popularity of other Welsh boys' names.