The Name Arfon and its Origin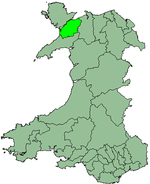 The name and the origin of Arfon is linked to the geographical area in North West Wales now in the county of Gwynedd, this name is quite unique because the name has never been that popular.
The name Arfon come from the stretch of the mainland facing the island of Anglesey in North Wales, the is closest mainland area to the island of Anglesey.
Popularity
Arfon does not crack the top 1000 Welsh baby boys names in 2016, and that is why you have to look deeper into this name.
You want your boy to have a name that hardens back to another time, and that is why you are going to want to use this name because it is special.
Famous People with the Name
Arfon is a Welsh political constituency in the of the House of Commons of the Parliament
Arfon Griffiths was a Welsh international football player and manager. He played for Wrexham and Arsenal
Arfon Haines Davies is a Welsh TV presenter, formally the main news presenter for HTV Wales
Arfon Jones the North Wales crime commissioner.
Useful Resources
Discover the meaning and popularity of other Welsh boys' names.