Meaning and Origin of the Name Maldwyn
The meaning of Maldwyn is a Welsh boy's name that means a brave friend. It is a name that is largely used in Walsh and originated from the United Kingdom.
Madwyn is the Welsh form of the name Baldwin.
Popularity
Maldwyn was not in the top 100 Welsh baby boys' names in 2015.
Famous People/Places with the Name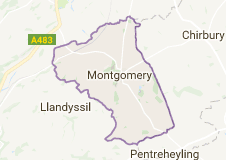 The Welsh district of Montgomeryshire is also known as Maldwyn ("Sir Drefaldwyn" ) the Shire of Baldwin's town".
Professor Maldwyn Jones was an historian who specialised in American history.
John Maldwyn Thomas was a Welsh liberal politician.
Traits of People Called Maldwyn
The popularity of Maldwyn is that he is reliable and conscientious. He is a person who relaxes, is stoic, and stay calm. His characteristics shows that he a man of principles and can sometimes be quite obsessive. He is very selective in his personal relationships. His feelings are important to him and Maldwyn is very sensitive and values the meaning of friendships. As a little boy, he craves tenderness and affection. The name Maldwyn is also a well behaved person that is very attached to his family.
The meaning of Maldwyn is that it's a man that seeks the love and support from his family. When it comes to his career, he is attracted to literary subjects and the pursuit of the arts. He also love nature, farming, and animals.
 Useful Resources
Discover the meaning and popularity of other Welsh boys' names.